WaterNetGen – EPANET extension – pipe sizing
Update: following a comment by Joaquim Sousa, one of the developers of WaterNetGen, I have updated the post since it seems I made a mistake and didn't use the right settings for the SA method – sorry.
A few months ago, researchers from Coimbra (Portugal) released the WaterNetGen program. WaterNetGen is a free EPANet extension to automatically build water distribution networks  synthetic models, do pipe sizing, compute technical performance indicators, and allowed demand-driven and pressure-driven simulations.
WaterNetGen is an extension of the EPANET 2.0 software (Rossman 2000) that preserves the user interface and allows the generation of synthetic water distribution network models (Muranho et al. 2012) and its sizing based on simple heuristics (Muranho et al. 2011). It also allows to perform least cost design, by using a Simulated Annealing algorithm, and pressure-driven analysis, a better suited approach to model pressure dependent consumption and leakage.
I have not tested all its feature but did try the pipe sizing option which uses the Simulated Annealing optimization method. The network I tested was the Hanoi water network benchmark.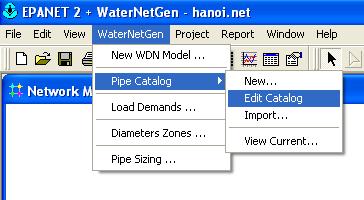 First open the Hanoi INP file using WaterNetGen. Now open the 'Pipe Catalogue' from the WaterNetGen menu and enter the following data.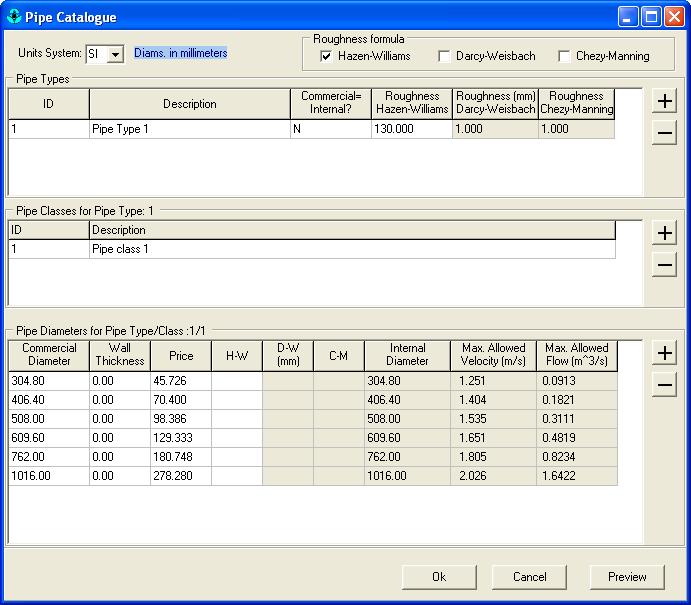 Now click CRTL-A to select all pipes (nice) , right click on the map to select the 'Pipe Type'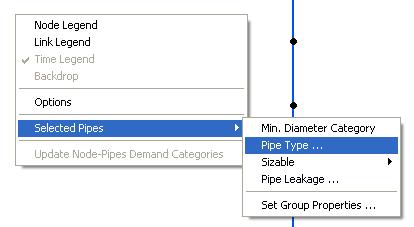 Choose the only available option (1 – 1):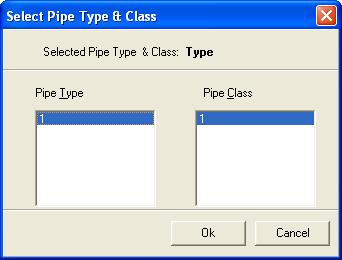 Now fire up the 'Pipe Sizing' screen and set the values marked in red. Check the 'Set Initial Diameters' option, select  'Set to Max from Catalog' and click the 'Run' button. This will set all pipes diameters to 1,016mm. I'm not sure why the minimum pressure is to be set in kPa and not meters or feet but 294Pa are about 30 meters. Also set the maximum pressure to a high value since the Hanoi problem does not have a maximum pressure constraint. The same goes for the velocity constraints – set the minmum value to 0.00001 and the maximum to 10.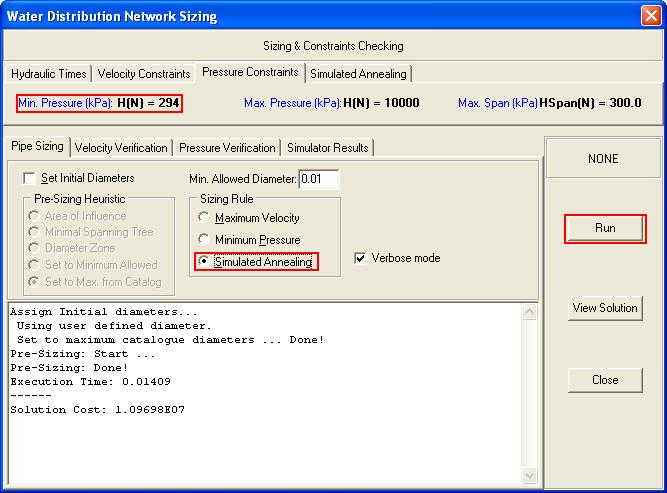 Last thing to do is set the 'Generator Seed' to 1 for the SA method: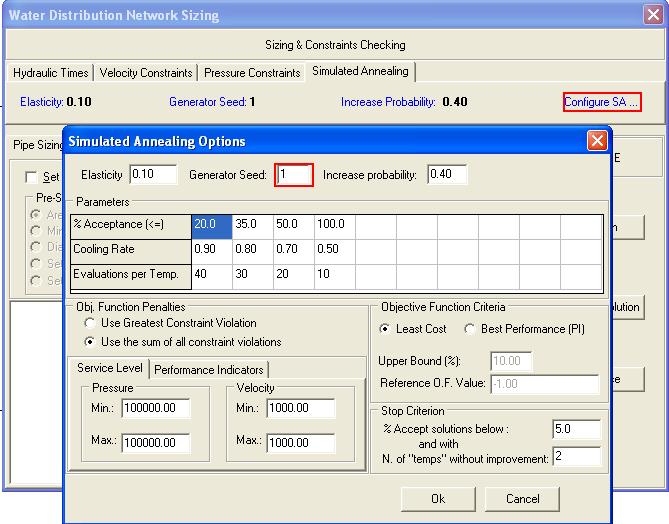 Now click the 'Run' button and wait: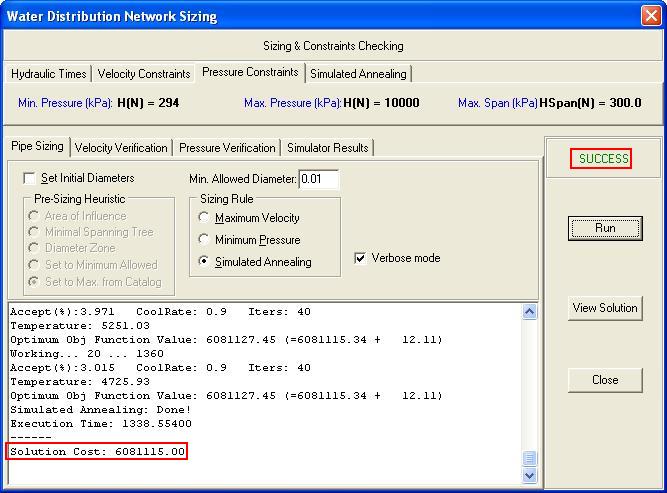 The solution cost is 6,081,115 which is around the range of previous published results. For example, WaterIng came up with a solution of 6,100,000. The optimized file is here but please note that it can be opened only with WaterNetGen and not the regular EPANet version.
I will try to evaluate the other WaterNetGen features in the near future.
Related posts: