EPANet Plus – improved map export to DXF
Baoyu Zhuang added a few functions to the EPANet GUI to allow more options while exporting a map to the DXF format. The USEPA version of EPANet allows the user to export a map to DXF using the File->Export->Map form: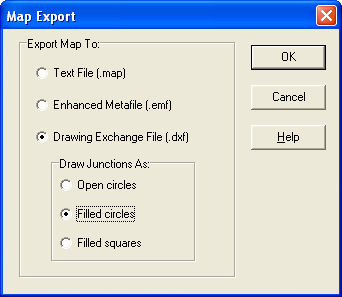 This export function will save a DXF file containing the nodes and links of the network and the labels. The elements color will be according to their selected viewed properties.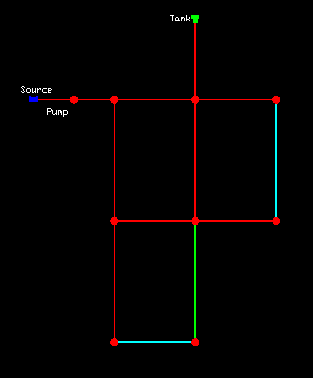 Elements id's, properties and results values are missing and that is were EPANet Plus kicks in. While starting with a small error message the program runs as expected. The difference is in the map export form: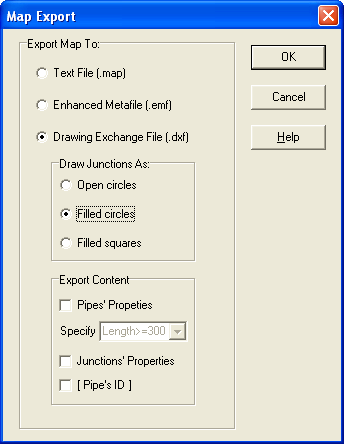 The upper part is the same as the original form but there is a new frame with the following functionality:
If no option is selected then the exported file will  be the same as the original program. However, if the display ID's checkboxs are selected in the map options form then they will be shown in the DXF file: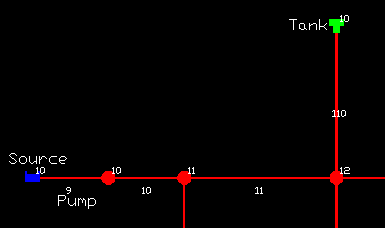 If the "Pipes Properties" box is selected then for each link longer then the selected value a set of properties will be shown (length, diameter, velocity and headloss).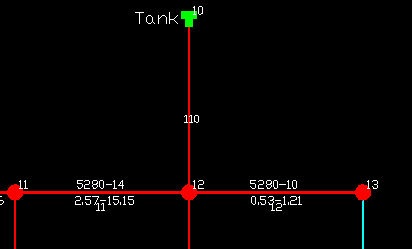 When the "Junctions Properties" box is selected the pressure and demand values will be shown for each junction.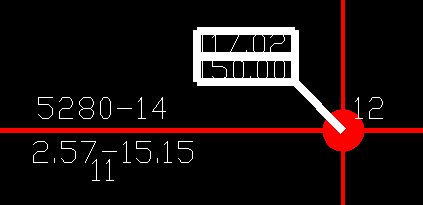 The last option, "[Pipe's ID], will just print the pipe's ID in brackets.
Each set of values will be placed in a specific layer in the DXF file: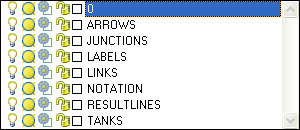 When I wrote about the future of EPANet and about open sourcing the program, this is one of the things I imagined – users and developers would add new features to the program. Zhuang didn't release the source code of his changes but hopefully he would.
Download and use EPANet Plus form (at your own risk) here.
Update: Baoyu sent a few more tips for using EPANet Plus:
Never try to export pipe's and/or junction's property before running the simulation.
The position of junction's property box could be changed according to the junction's Tag property.  The position will be northeast, southwest and southeast to the junction while the Tag of that junction is set to 2, 3 and 4 respectively. If the Tag is set to other value or left blank, the position would be northwest of the junction.
The font size is adjustable. It is controlled by both values of the font size and zoom level in Views – Options – Notation section
Besides the enhancement of the export function, EPANET Plus fixes the arrow position issue. When a pipe has multiple sections, the position of link arrows could be placed at wrong position in the DXF exported by the original EPANET. The algorithm to calculate the position of link arrow was also updated for both export function and network map browser.
Related posts: