100$ identify the datasets contest
THE CONTEST IS OVER – resualts are here
Some time ago I reported the water pressure at my house connection. It was around 9 bars! Ever since I was looking for a way to monitor the water pressure and also had my eyes on monitoring flow and some water quality parameters.
A few weeks ago I took the first step and got an IO-204 Monitor and Control Module from ioBridge. The IO-204 module is a gateway to the World Wide Web connecting devices to the Internet. The module has four channels each with an analog input, digital I/O, pulse count, +5v DC Power and ground. This operation, of connection stuff to the web is called Internet Of Things (IOT). The thing can be any device, even a toaster like this guy did connecting his toaster to Twitter (also done with an IO-204 module).
Before I can connect the thingsthat interest me to the web I had to do some learning and my first testing "project" is ready. Its somewhat ridiculous and simple but I did learn a lot from it. This small project has two sensors: one is an analog input (AI) and the other is digital (DI). The two inputs are shown, over time, in the two next on-line charts (I have made them load with a short delay to allow the full page to load first). The first is the AI showing three days of data in 12 minutes intervals. For some reason, which I could not fix, the time is shifted by two hours back (12am is actually 2am). The data logging and chart is one of the services you get from ioBridge with the IO-204 module.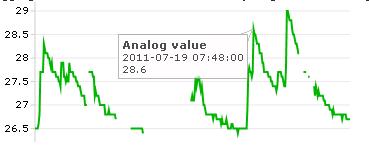 The second chart is the DI also showing three days of data but data is logged only when there is a change in the sensor's state. For testing purposes I use a different service to plot this chart – thingspeak.com (powered by ioBridge):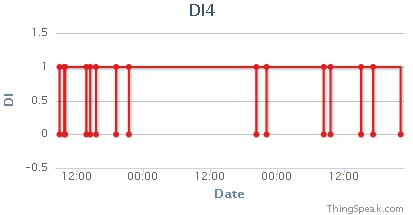 About one week of AI and DI data is available in this zip file.
The contest
The first person who writes a comment to this post with the correct detailed explanation of the datasets will win 100$ US.
the contest will end on 30-Jun-2011 23:59.

payment will be made via

PayPal

.

clues or answers to questions might be given from time to time on this post and will be announced on the

blog's

Twitter account @

watersim

if you want to add a prize to the 100$ please contact me.
For those who are curious about the IO-204 module here are some pictures of my setup. First is the module itself with power and Ethernet connection on the left and the four channels on the right. The one on the far end is the one I used for this test.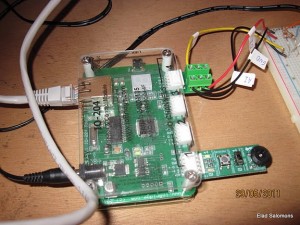 The second image is of the connections board with two 1K ohm pull-up resistor each.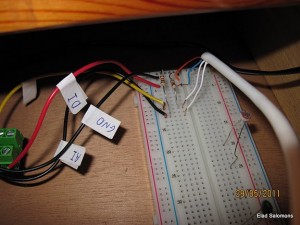 Related posts: