HYDROFLO 3 Advanced Piping System Design Software
Brian Haulman of Tahoe Design Software sent me a message that they have released a new version of HYDROFLO (a piping system design software):
We have just updated HYDROFLO to major version 3. It has many new features and tools and is faster and more accurate. HYDROFLO can now handle numerous source and discharge conditions and remains one of the easiest to use, intuitive piping system design tools available to engineers on all levels. There are new Academic versions of HYDROFLO and PumpBase that are freely available to students and educators to use for non-commercial purposes. There are also new free 15 day trial versions of our commercial products. All of our software is intensively tested for International use with Unicode and Localizations formats under all Windows versions. HYDROFLO now communicates with PumpBase supplying it with a pump's calculated operating parameters (TDH, flow, TSH, system curve and NPSHA). PumpBase can then send back the optimal pump curves given the selection criteria and fluid type and HYDROFLO can use the curves in it's designs.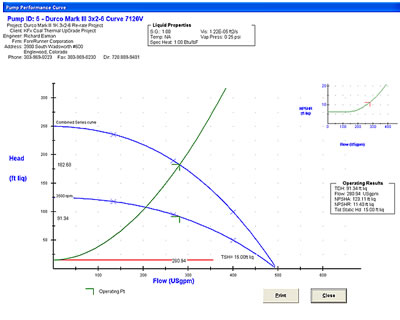 More information on HYDROFLO web site.
Related posts: