AGNet ג€" ArcGISֲ® and EPANET Integration
ATS-Chester developed an interface to link EPAג€™s EPANET software with ESRIג€™s ArcGISֲ® software (it seems that it is an old version).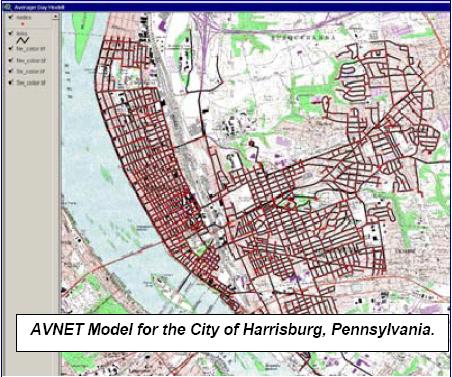 Applications:
Water system modeling
Water quality management
Facility planning
GIS integration
User-friendly modeling
Features:
Developed using ESRIג€™s latest ArcObjects technology.
Adds a new toolbar to ArcGIS standard interface.
Allows you to create and edit your EPANET model from inside GIS.
Provides a synchronization tool to update existing models from GIS updates.
Exports GIS layers as a backdrop for EPANET model.
Allows displaying output results as a thematic map.
ArcView 3.x version (AVNet also available).
For more information see ATS-Chester web site.
Related posts: